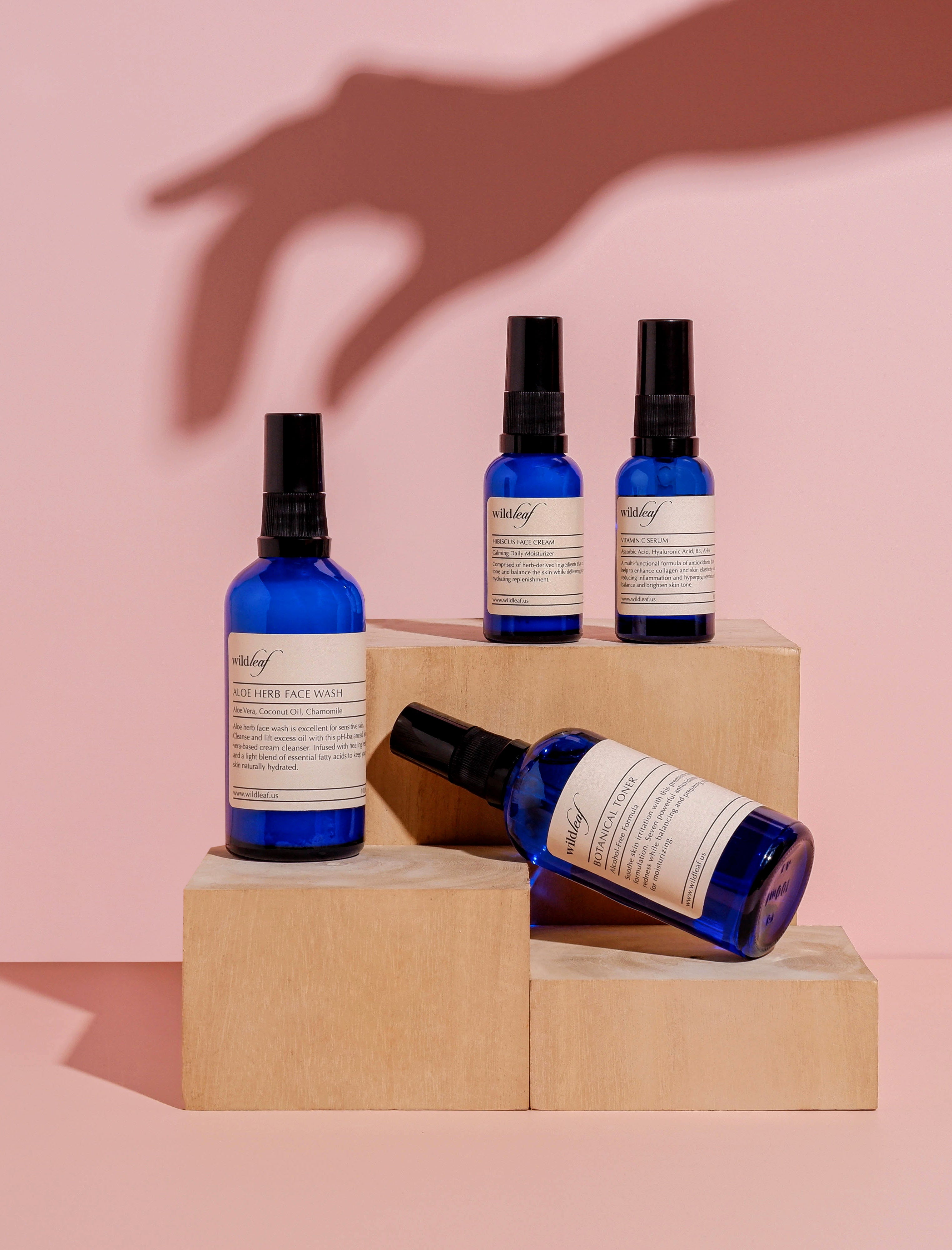 KEY BENEFITS
Why Wildleaf?
As the largest organ of the body, your skin not only absorbs nutrients, it can also take in a number of toxins each day.
If you're putting toxic ingredients on your skin, it also means they are absorbed into your body — exactly where they don't belong.
Natural & Organic Ingredients
Brighten & rejuvenate
Repairs the damage caused by acne, the environment, and sun exposure with a powerful antioxidant formulation.